Kiruna, 2017-05-11
PRESSINBJUDAN
Raketinvigning på Rymdcampus i Kiruna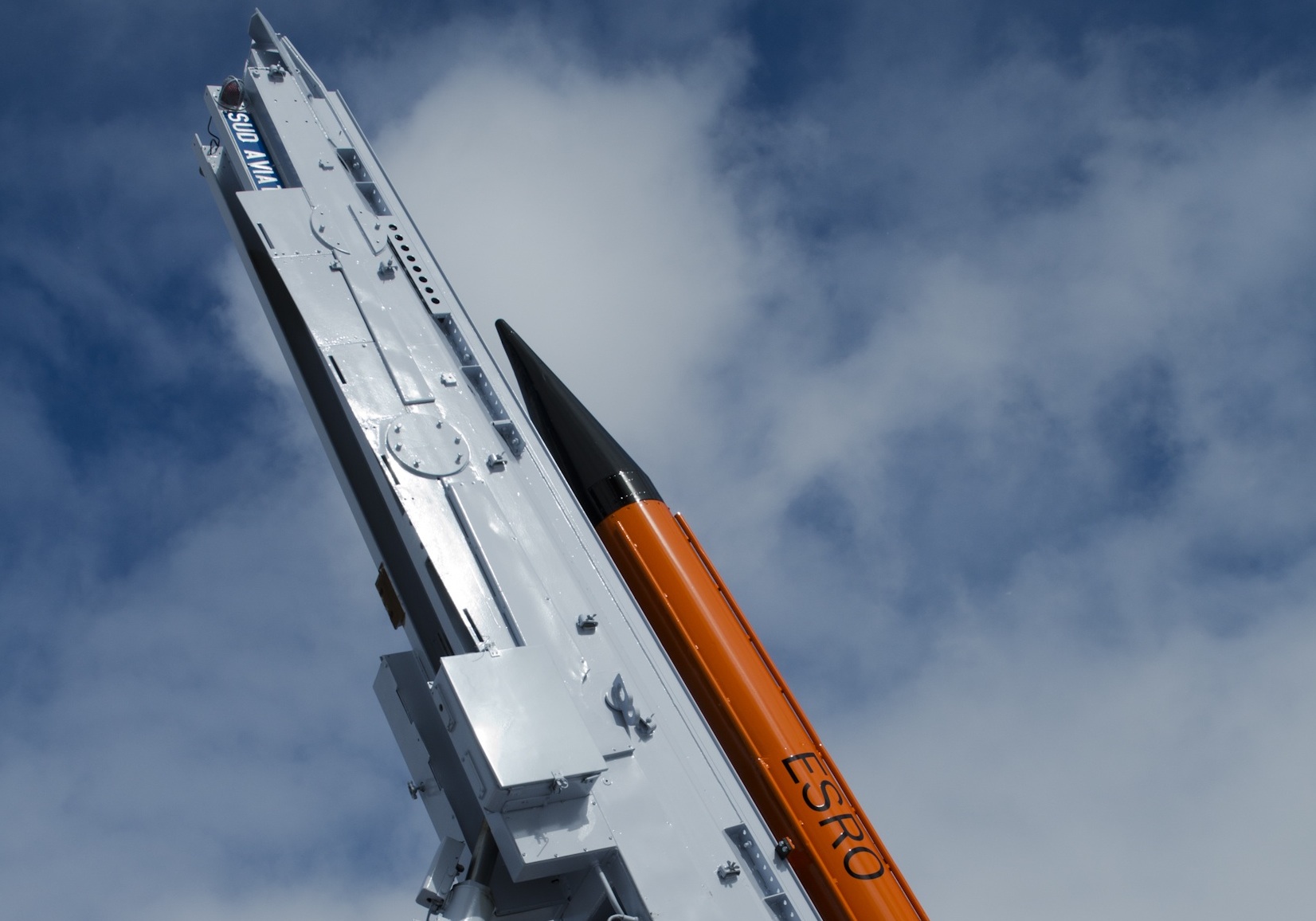 Centaure IIB-raket (Bild: Rick McGregor, IRF)
Föreståndaren för Institutet för rymdfysik, IRF, prof. Stas Barabash, inbjuder till Raketinvigning fredagen den 12 maj 2017.
Den 19 april 1967 sköts den första Centaure IIB-raketen upp från Esrange Space Center. Femtio år senare får en av dessa raketer sin hemvist på Rymdcampus i Kiruna.
Raketen kommer att invigas av Professor Emeritus Bengt Hultqvist för att ära hans enastående arbete för svensk rymdforskning samt för att uppmärksamma jubilarerna:
• Bengt Hultqvist som fyller 90 år 2017,
• Esrange Space Center som fyllde 50 år 2016, och
• Institutet för rymdfysik som fyller 60 år 2017.
Program
11.30 Tal av föreståndaren för IRF, Professor Stas Barabash,
11.40 Tal av platschefen för Esrange, Lennart Poromaa, SSC,
11.50 Tal av Professor Emeritus Bengt Hultqvist.
Mer information
• Rick McGregor, informationsansvarig, IRF, tel. 0980-79178, rick@irf.se
---
Webmaster*irf.se, 2017-05-12
---
The Swedish Institute of Space Physics (IRF) is a governmental research institute which conducts research and postgraduate education in atmospheric physics, space physics and space technology. Measurements are made in the atmosphere, ionosphere, magnetosphere and around other planets with the help of ground-based equipment (including radar), stratospheric balloons and satellites. IRF was established (as Kiruna Geophysical Observatory) in 1957 and its first satellite instrument was launched in 1968. The head office is in Kiruna (geographic coordinates 67.84° N, 20.41° E) and IRF also has offices in Umeå, Uppsala and Lund.
---